I was wondering what other new places to visit, when a friend spoke about how the mills in Mumbai had all become malls, and one of them was the infamous Phoenix Mills… Story goes that the Phoenix Mills was erected back in 1905 to manufacture cotton textiles. Owned by the Ruia family., it was intact listed in the Bombay Stock exchange as well. But then sometime in 1938 during the British government rule, quite a few workers were fired. This led to a protest in 1939 that lasted for a few months. Business was affected tremendously and eventually the mill became just a loss making business. The management in turn chose to redevelop the land and this began with the establishment of the Bowling Co. Workers were unhappy with the management's decision, alleging that it was illegal.
And today that is where you find the Phoenix Mall, also known as High Street Phoenix. The mall is spread across 3,300,000 square feet. Apart from shops and restaurants, cafes, the campus also has a five-star hotel, a multiplex, commercial space and a residential tower.
The mall is divided into three zones- The Palladium, SkyZone and Grand Galleria. This mall is also where the country's first Big Bazaar was opened.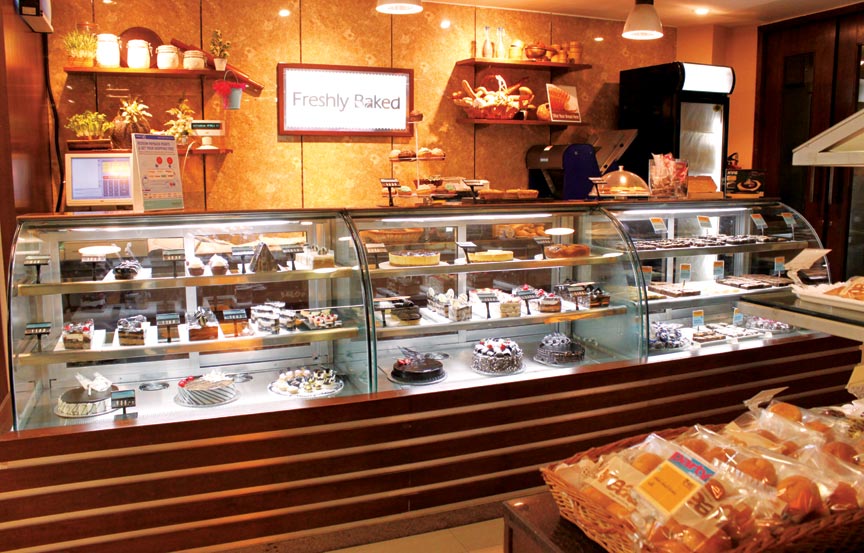 Friend of mine raved about the Palladium, saying it was one of those places I should visit. Well, lets just say it is meant for those who are into high end brands, especially international fashion labels. While I must have spent about half an hour walking the length of the place, it sure wasn't my kind of place. Too much bling everywhere..lol.. I did check out the Food Hall on the top floor , it was far bigger and better than the one in Bangalore. I ended up buying some cheese that friend wanted and a pretzel to nibble on.
The second building is where you find familiar brands and quite a few small eat outs including Subway, Coffee Bean & Tea leaf,etc… Well, it is one of those places you either feel right at home or want to run away from. No guesses which category I belong to.
But must say while it is sad that the Mills went down, atleast there is something in its place standing tall, as a landmark.
The Phoenix Mills Limited
High Street Phoenix
462, Senapati Bapat Marg,
Lower Parel (West),
Mumbai – 400 013